The Gulstav Weavers - Weaving
Take a walk in the past
Classic weaving and modern tufting
Dorthe Højer Hansen's dream of having her own weaving workshop came about in 2019 when the farm Egegården on the southern tip of Langeland, came up for sale. The farmhouse's large living rooms had plenty of room for a good number looms, and provided an ideal place where this traditional craft could be taught - but using todays colours and patterns. Additionally wall hangings and carpets can be tufted in the barn.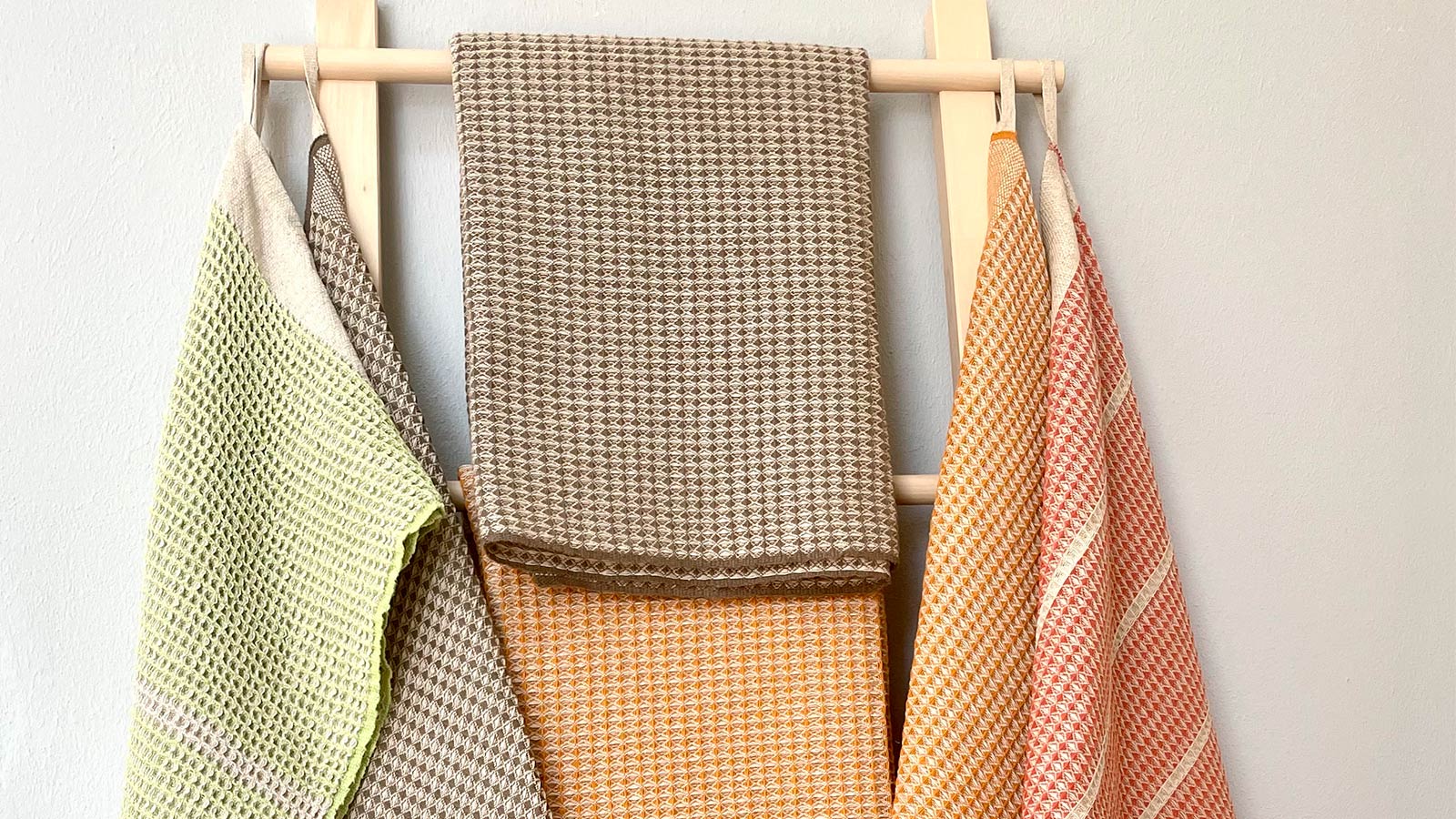 At the Gulstav Weavers you can find things from classic household items such as dishcloths to kimonos, but in addition to weaving Dorthe also enjoys tufting colourful wall hangings and cushions.
Follow her on Instagram to find out when new classes start.
Opdateret af:
VisitLangeland visit@langelandkommune.dk

The Gulstav Weavers - Weaving

Gulstavvej 35




5935

Bagenkop