The Fishermen, Solveig Moa
Take a walk in the past
The Fishermen
Artist: Solveig Moa
Created: 2009


Fishermen's House
Since 2015 volunteers have put thousands of hours into creating the museum, Fishermans House, that tells the history of the local fishing industry here in Bagenkop. During the 1960s the town had the 5th largest fishing fleet in Denmark and its own fish processing factory. Today however, the commercial fishing industry on Langeland is experiencing hard times.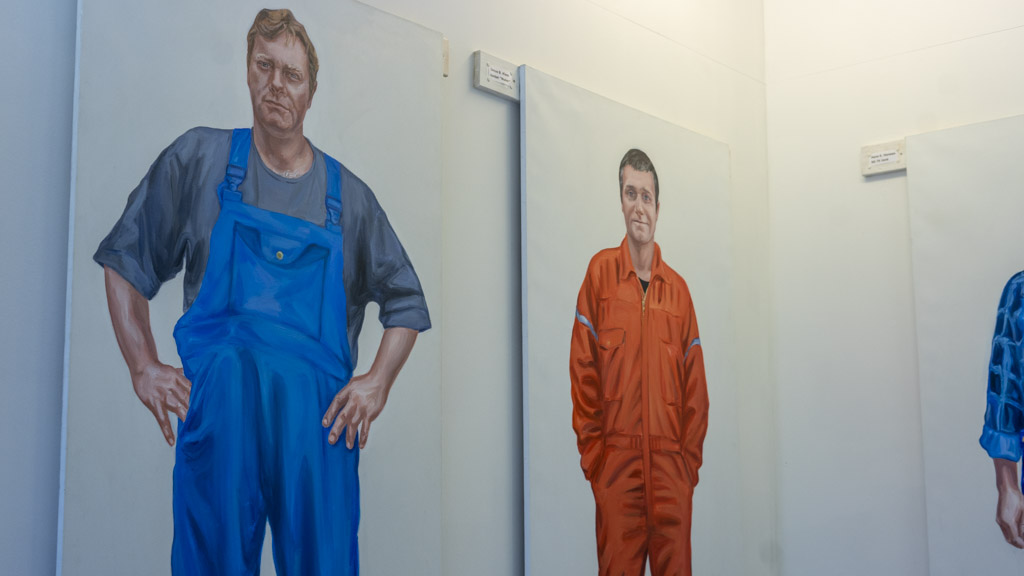 The artwork
Amongst the old fishermens huts, a cabin from a fishing boat and the stories about fishing in Bagenkop you can find a series of portraits of the towns fishermen, painted by local artist Solveig Moa. The portraits are painted at life size - with the exception of the portrait of Susanne, the town's only fisherwoman, who is painted a little larger than life size, so her portrait doesn't disappear amongst the portraits of her male colleagues. These painting were exhibited for the first time in the Bagenkop Kunsthal/Galleri Langeland and were later purchaced by the Fishermen's House.
Moa wanted to portray the last commercial fishermen in Bagenkop and to her surprisethere were still 18 working out of the harbour. Two of the portraits were sold when first exhibited, therefore only 16 fishermen can be seen in the Fishermens House.

Conversations about art
Take a walk around Bagenkop and see if you can recognise any of the fishermen from the portraits. Why not talk about how reality differs from the depictions of the fishermen seen in Solveig Moas paintings.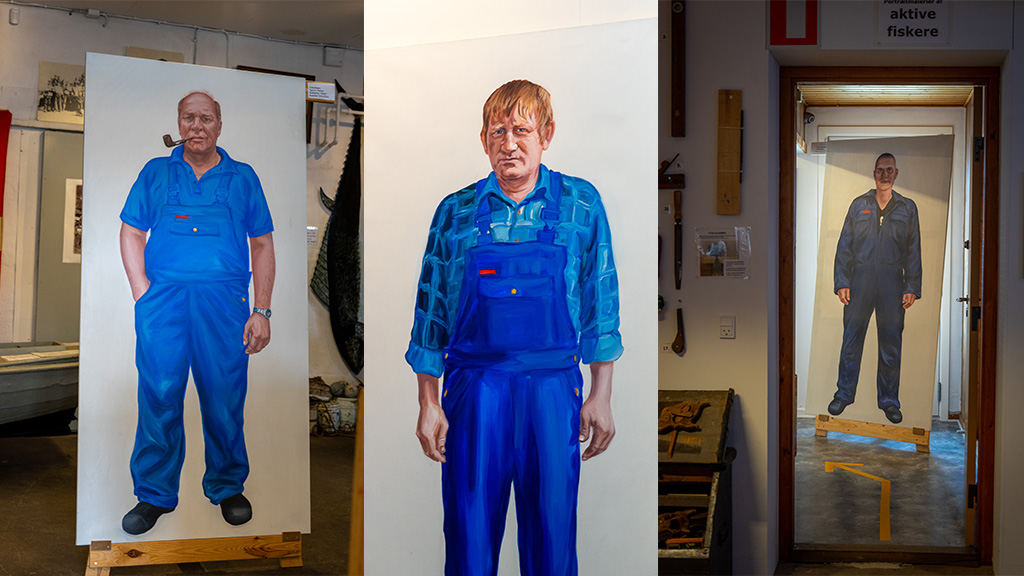 About Solveig Moa
Solveig Moa was born in 1961. She studied as a painter in The Funen Academy of Art between 1985-90. She has exhibited both in Denmark and abroad and is a member of the BKF.
Artist Solveig Moa is interested in people, especially people and the sea. Her work can be see at a number of locations around Langeland. Read more about Solveig Moa.
Other works
If you happen to be passing Rudkøbing Library, here you can find Solveig Moa's portrait of the Langeland author Vagn Lundbye.

See also:
The paintings of the landscape and the fishing villiage in the Fishermen's House have been painted by the Landscapepainter Keld Nielsen.
Opdateret af:
VisitLangeland visit@langelandkommune.dk

The Fishermen, Solveig Moa

Havnegade 2




5935

Bagenkop