Granite Environment, Alfio Bonanno
Take a walk in the past
Granite Environment (Surroundings – Environment – Relationships)
Kunstner: Alfio Bonanno
Opført: 1982

About this work
This work is Alfio Bonannos debut as a sculptor. It was created from granite and stone found on Langeland.
The work is an invitation to both meditation and play, and it is hoped that it will contribute to strengthening the connection between humans and nature. Bonanno has carved symbols on two of the work's stones; a tree on one and an animal, perhaps a lizard, on the other.
The work is intended to eventually become one with nature. Therefore wild flowers, shrubs and other vegetation will be allowed to grow freely around it.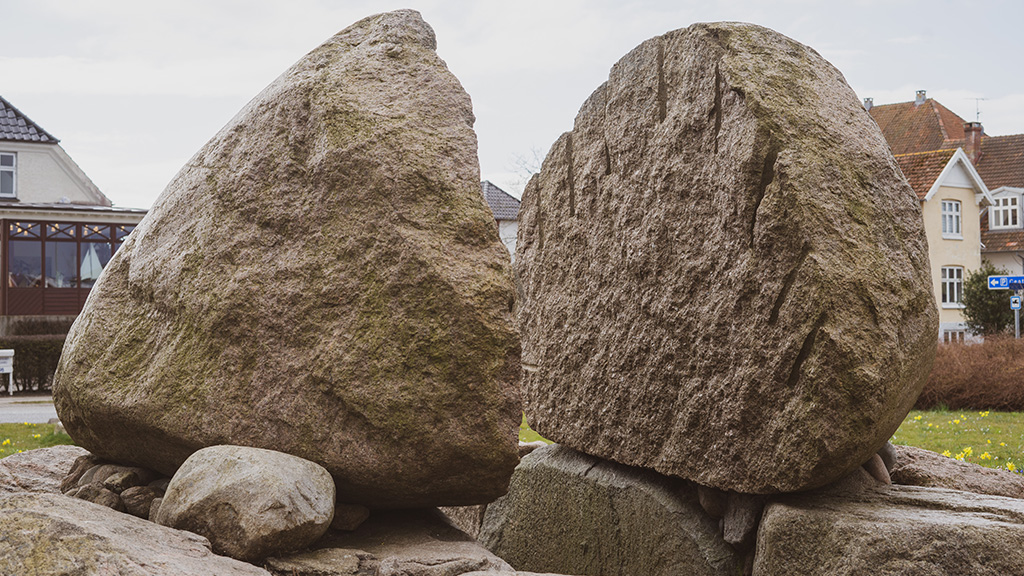 Alfio Bonanno
Alfio Bonanno is a pioneer within the the field of nature art in Denmark, he is also the man behind the art park TICKON - Tranekær International Center for Art and Nature, where visitors can experience Land art created by both Danish and international artists.
See Also:
Opdateret af:
VisitLangeland visit@langelandkommune.dk

Granite Environment, Alfio Bonanno

Havnegade 502




5900

Rudkøbing