Broløkke Manor
Take a walk in the past
The beautiful manor on South Langeland was originally named Brobjerg, which is first mentioned in written sources from the 16th century.
Read more about the hotel and restaurant, Broløkke Herregård
The main building of the manor consists of two perpendicular wings. The oldest part of the main building, dating back to 1758, was constructed by Christiane Zumbildt, who never had a permanent residence at Broløkke. For the first 102 years, the manor was used as a pleasure and hunting lodge, as well as a summer residence.
The second wing of the main house, built-in 1873, was allegedly constructed because the Count in Tranekær needed to appease his wife, who was upset about his affair with a beautiful pastor's widow.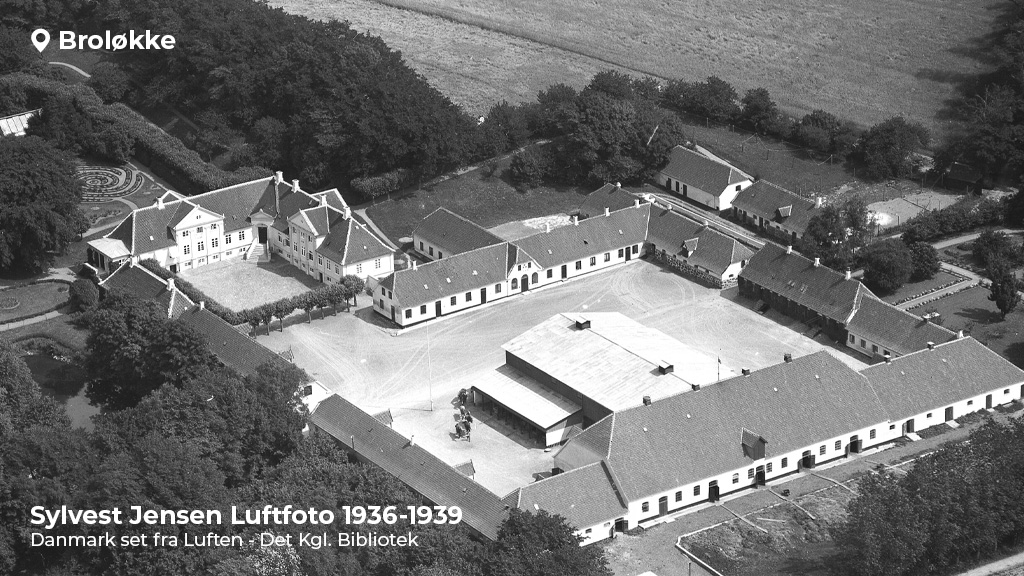 Count Frederik Ahlefeldt from Tranekær purchased the estate in 1743. The following year, the Count sold Broløkke to Pastor Dines Christian Krag, whose wife Christiane Krag was very good friends with the Count. In 1749, Christiane became a widow, and the Count helped her to buy the manor Hjortholm. Ten years later, the Count himself bought Broløkke to consolidate a part of the family's activities on the southern part of Langeland within the Ahlefeldt estate. Allegedly, Broløkke was purchased to appease the Countess, who might have felt somewhat neglected due to the Count's attention to Pastor Krag's wife.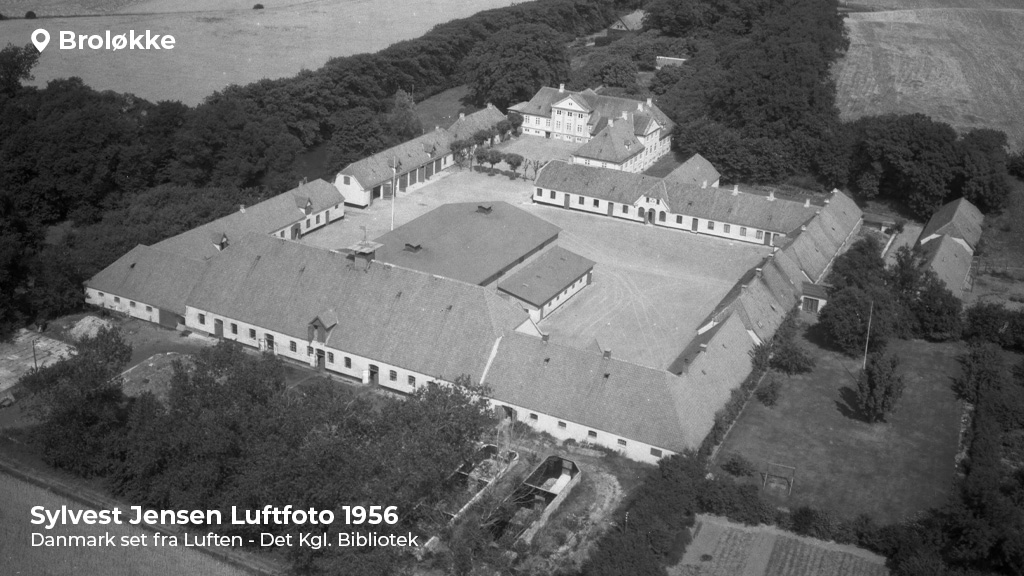 In 1927, the estate became privately owned, but Broløkke remained in the ownership of the Ahlefeldt-Laurvig family until 2004 when it was purchased by Niels Palmqvist.
In 2021, Broløkke Herregård was bought by a family who extensively renovated the manor with the aim of breathing new life into the estate.
Everyone is welcome at Broløkke Herregård, even if you just come to see it all.

Read more about the hotel and restaurant, Broløkke Herregård
Read more (in Danish) about Brolække's ownership history, servants, buildings, and cultural environment at danskeherregaarde.dk
Source: Dansk Center for Herregårdsforskning
Opdateret af:
VisitLangeland visit@langelandkommune.dk

Broløkke Manor

Hedevejen 33




5932

Humble