Art Tower No. 11 - Jytte Sølvbjerg - Pause for thought
Take a walk in the past
Art Tower No. 11:
Artist: Jytte Sølvbjerg
Artwork: "Welcome to the café/Pause for Thought"
Created: 2020
Welcome to the café
Artist Jytte Sølvbjerg loves the special atmosphere foun in cafés, because she believes they are the best place just to sit and think. That's why she was in no doubt that she would create a café when asked to decorate an Art Tower.
The tower, which is surrounded by open fields, is furnished with a table and benches, and decorated with gold frames and mirrors. Today the tower is also decorated with messages from guests who have visited the café.
Bring along your own coffee and cake and visit the world's (possibly) smallest café.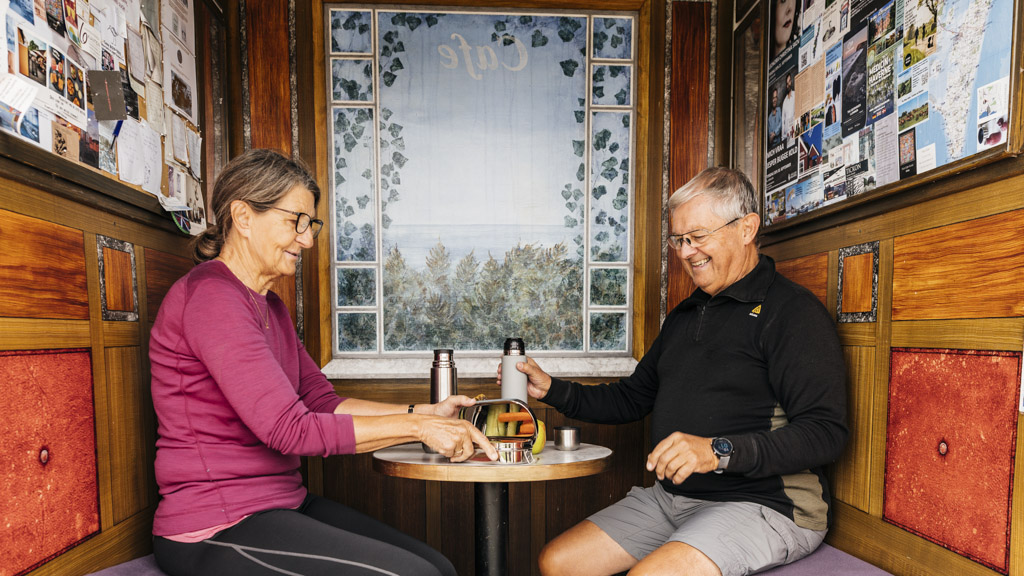 Jytte Sølvbjerg
Jytte Sølvbjerg (b. 1954) studied at the Funen Academy of Art and works in the media of photography and painting.
As well as working as an artist Sølvbjerg has been employed as a interior designer in the Faroe Islands and as a scenery painter for Nordisk Film.
Langeland's Art Towers - a unique way of experiencing art
Denmark's longest art exhibition can be experienced by visiting 12 former electrical transformer towers on Langeland. The art towers give visitors an artistic experience in the heart of the Langeland countryside.
From North to South and East to West, you can explore the cultural landscape and enjoy art in rural peace and quiet.
The towers are open all year round. A tour around them all will always offer a new experience, influenced by both the season and weather.

You can read more about the 12 art towers at https://www.govisitlangeland.com/langeland/discover/art-towers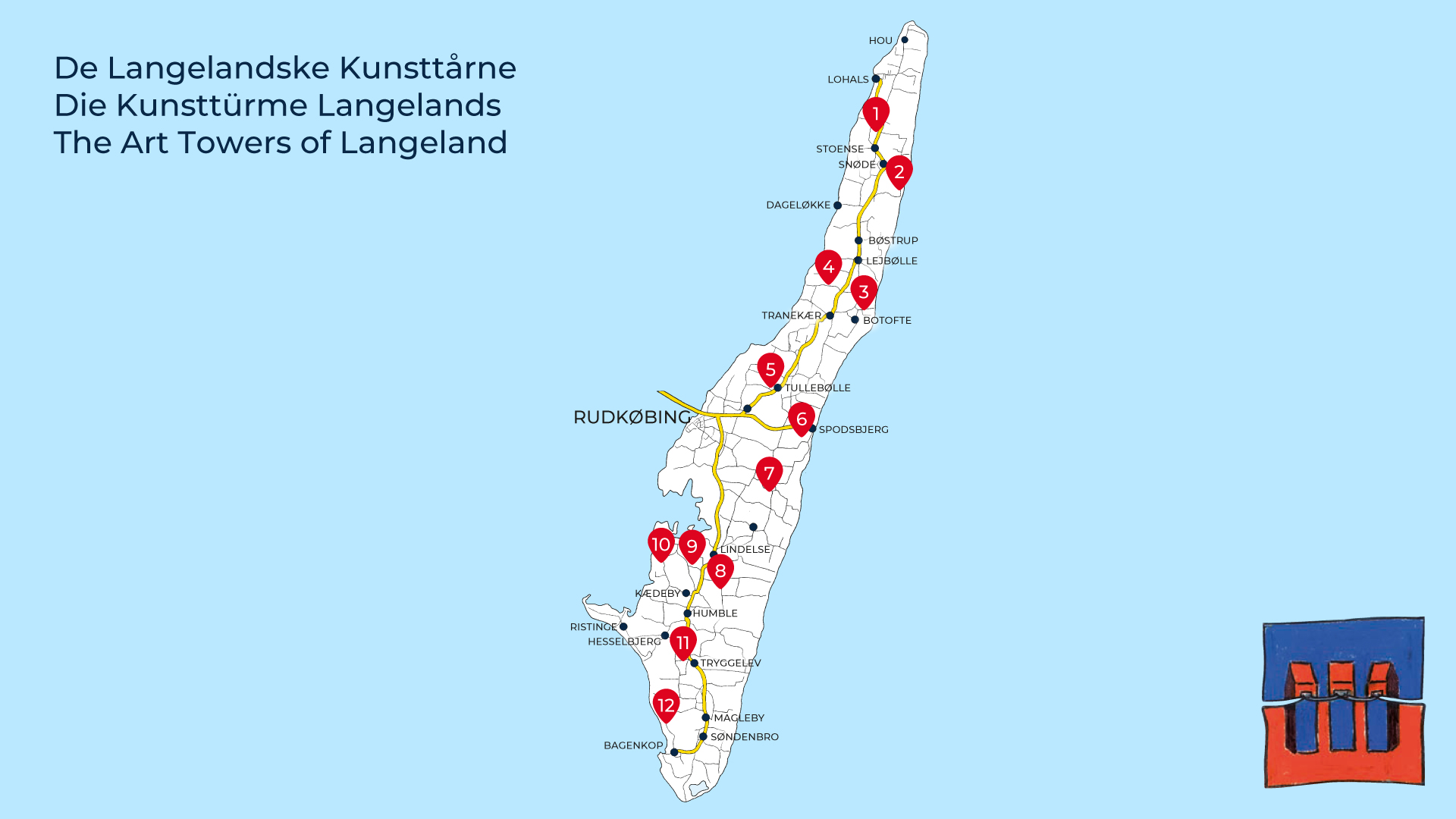 Opdateret af:
VisitLangeland visit@langelandkommune.dk

Art Tower No. 11 - Jytte Sølvbjerg - Pause for thought

Kinderballevej 3a




5932

Humble