Art Tower 2
Take a walk in the past
Art Tower 2:
Artist: Sabine Jensen
Artwork: A Homage to Langeland
Created: 2017
A Homage to Langeland
In this Art Tower you can find a work made from items that represent different aspects of Langeland's nature. The artistic universe created in the tower is built around a group of mystical and mythical beings, gathered around a standing female figure.
Sabine Jensen describes her tower as follows:
"My tower is a love letter to Langeland's nature, with its fallow deer, seatrout, cranes and elven folk. The Danish writes H. C. Andersen, Grundvig og Kaj Munkwere also bewitched by this beautiful island. Kaj Munk even wrote a poem, which I have hung in the gallery. He wrote:
How beautiful you are, you island of Sun and Peace
with vines and roses that catch my foot,
so fertile, there is barely room
for all your riches, that you pile around you."
- Sabine Jensen
Sabine Jensen
Sculptor Sabine Jensen has a real passion for bronze and casts her scultures herself. She finds her inspiration in nature, forests and the sea.
She trained as a sculptor at the Funen Academy of Art and is a member of the Association of Danish Artists, the Hollufgaard Artists Workshop, South Funen Artists and Funen Girls in May.
Langeland's Art Towers - a unique way of experiencing art
Denmark's longest art exhibition can be experienced by visiting 12 former electrical transformer towers on Langeland. The art towers give visitors an artistic experience in the heart of the Langeland countryside.
From North to South and East to West, you can explore the cultural landscape and enjoy art in rural peace and quiet.
The towers are open all year round. A tour around them all will always offer a new experience, influenced by both the season and weather.

You can read more about the 12 art towers at https://www.govisitlangeland.com/langeland/discover/art-towers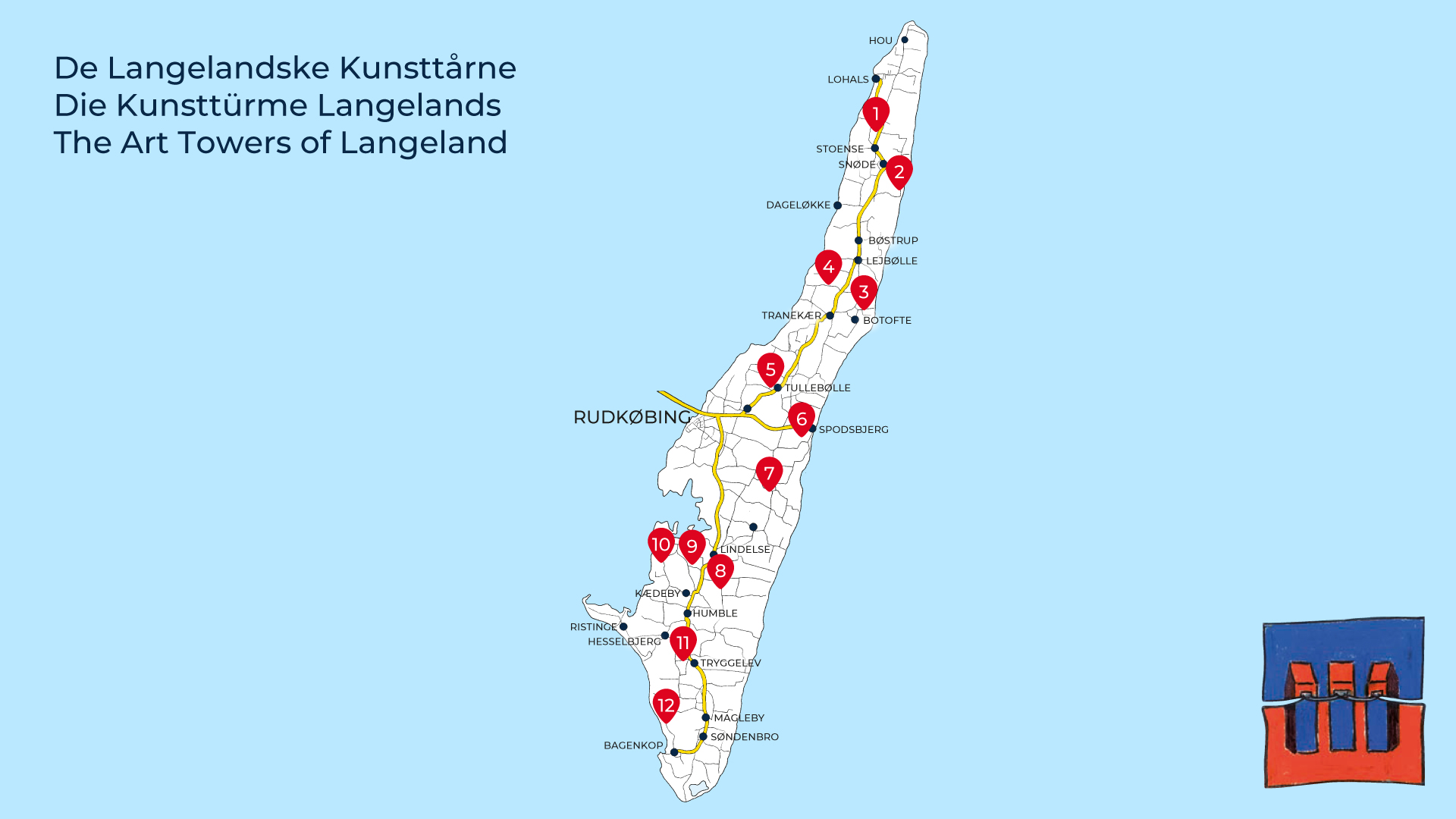 Opdateret af:
VisitLangeland visit@langelandkommune.dk

Art Tower 2

Hesselbjergvej 18a




5953

Tranekær